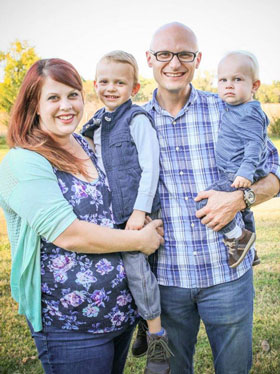 Ryan McCoskey
Pastor for Preaching and Vision
Ryan planted The Seed Church in early 2012. He received a B.S. in Secondary Education & History at Southwest Baptist University, and he acquired a Master of Christian Studies at Union University. Ryan is a full member of the Acts 29 church-planting network.
As the pastor for preaching & vision, Ryan oversees the theological and doctrinal health of the church; he leads and shepherds the church primarily through the preaching of the Word in corporate gatherings; and he directs and oversees the vision for the church – all by God's grace.
Ryan is married to Ashley, and they live in north Wichita. They have two sons, Connor and Blaine.
Ryan has authored three books: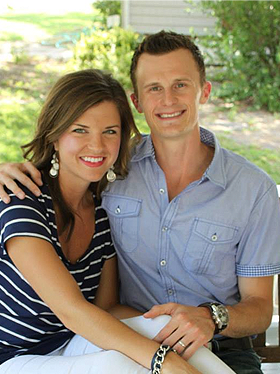 Sean McCoskey
Pastor for Liturgy & Community
Sean is an impassioned and gifted singer/songwriter. As the pastor for worship arts, he strives to cultivate an atmosphere of worship and adoration of the Father, Son & Spirit. He oversees Sunday morning worship order, song selection & prayer. As the pastor for Gospel Communities, he prepares and equips leaders, host homes and the Gospel Community discussion content.
Sean has a Baccalaureate of Arts in Spanish from Wichita State University and a Masters of Arts in Theology from Midwestern Baptist Theological Seminary.
He and his wife, Emilee, enjoy living in their 1920's bungalow in the Riverside community in Wichita, Kansas.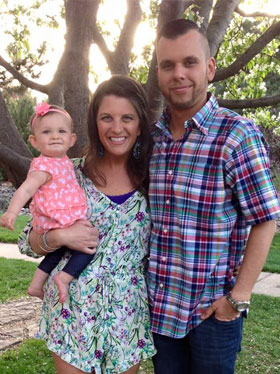 Elizabeth Hadsall
Seedlings Director & Volunteer Coordinator
Liz oversees the Seedlings ministry and coordinates volunteer involvement week-to-week. She helps prepare the teachers who invest in the children in our church family. If you would like to know how to get involved and serve at The Seed, then reach out to Liz.
Liz is married to Matt, and they have a daughter named Grace and a son named Nehemiah.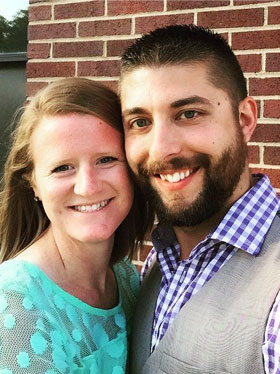 Evan Reinert
Set-up / Tear-down & Special Projects
Evan oversees the setting up and tearing down of our service on Sunday. He and his wife Cori serve on Sundays to make the morning run smoothly. He also helps us with preparing for special projects and events.
Evan is a physical therapist. He and his wife Cori live in northwest Wichita.