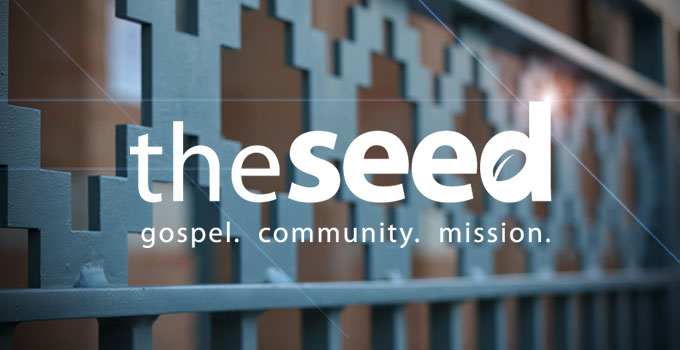 We're currently in Galatians, which has much to say about healthy church life. And Ryan is closing with Galatians 6 this Sunday, so let's take a moment and enjoy this powerful letter before we move on to the next.
Galatians 6:10 makes sense of what Paul meant in the previous verse, 6:9. He's referring to community, to relationship, to the church. So verse 9 could be worded like this, "And let us not give up on living in gospel community, because in due time we're going to reap a bountiful harvest…that is, if we don't give up!"
What I mean by gospel community, is to let the truths of the gospel inform your relationships…all of them. Consider Galatians 5:25-26, "If we live by the Spirit, let us also walk by the Spirit. Let us not become boastful, challenging one another, envying one another." Here, Paul's use of "walk by the Spirit" refers to how we relate to one another.
So for you legalists, let me make this clear. Paul's not giving you a list to check off so you can feel good about yourself. He's inviting us to profound friendship; He's inviting us to be the church. He's implying that the work of the Spirit IS to mend broken relationships and make them beautiful.
Galatians 5:14 couldn't be clearer: "the whole Law is fulfilled in one word, in the statement, 'You shall love your neighbor as yourself.'"
Let's break this down.
The health of our relationships & friendships is directly tied to the health of our connection, or our communion, with God. God will NEVER call you into deeper intimacy with Him and lead you to flounder aimlessly in your friendships. Why? Because the work of the Spirit is to prepare the Church to become the Bride of Christ (Galatians 5:5).
Please allow me to just get a little blunt now.
If you're disconnected from the church, you're injuring yourself. If you're a loner, and if you're half-committed, if you're protecting yourself from vulnerable friendship, you're resisting the Spirit's work in your life, and you're protecting yourself from that which God has given you for your health, hope and joy!
Matthew 18:15-20 says some profound things. It teaches us how Christians are to protect one another in the context of relationship. It implies that the work done in the church carries eternal consequences. It implies the church is a monolithic authority on somebody's right-standing with God. It makes it impossible to believe that a person can be united to Christ by faith and yet refuse to live in gospel community in the church. Cyprian, a church father put it this way: "He can no longer have God for his Father, who has not the church for his mother."
If you want to know how healthy your communion with God is, your connection to the church will tell you all you need to know.
So here's a list of questions to help you know where God is inviting you to grow.
Have you shared with anybody what your greatest joys and struggles are in this season of your life?
Are you receiving instruction and encouragement from a spiritual father or mother? (I'm referring to discipleship)
Are you anybody else's spiritual father or mother?
What community is currently having the most formative influence on your life? (affecting how you talk, think, behave, hope…)
Who are you praying for?
Does anybody know how to pray for you?
How often do you participate in the Sunday gathering of the church?
How often do you read your Bible? How often do you pray? How often do you share your insights from Scripture and prayer with others?
What are you looking forward to? What drives you? What makes you want to get up? What do you feel like you couldn't live without?
I hope meditating on the previous questions (and honestly answering them) will provide the Spirit an opportunity to speak to you, to encourage you, to challenge you.
I'm giving this to you because I love you, and because I'm tired of seeing brothers and sisters lose their joy in life by drifting away from the people Christ is returning to ransom: the church.
Lastly, my dream is that YOU & I would be able to say Philippians 4:9 to the people we're investing in: "The things you have learned and received and heard and seen in me, practice these things; and the God of peace shall be with you." The Spirit is willing, my friends. The flesh indeed is weak, but the Spirit is willing. Nothing is stopping you, nothing can separate you from Christ.