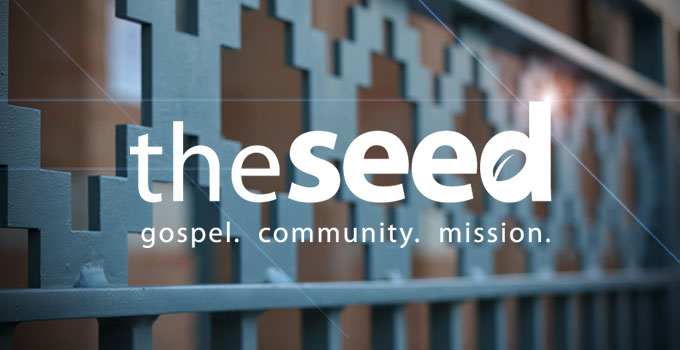 "Get behind me, Satan." That's a direct quote from the Bible. Do you know who spoke those words? It was Jesus, and he said it to Peter. Here's the full story from Matthew's gospel:
"Jesus began to show his disciples that he must go to Jerusalem and suffer many things from the elders and chief priests and scribes, and be killed, and on the third day be raised. And Peter took Jesus aside and began to rebuke him, saying, 'Far be it from you, Lord! This shall never happen to you.' But Jesus turned and said to Peter, 'Get behind me, Satan! You are a hindrance to me. For you are not setting your mind on the things of God, but on the things of man.'" (Matthew 16:21-23)
Here are 3 major lessons from this interaction between Jesus and Peter:
1.) Satan, who is the accuser of our souls, the great Enemy, the devil – he can use our fear and spiritual immaturity to try and dissuade others from trusting and obeying God in difficult circumstances. Think about that. The devil can use your fear and spiritual immaturity to try and shake others out of trusting God.
That's what happened to Peter. His fear and spiritual immaturity prompted him to try and dissuade Jesus from embracing the crucifixion. So Jesus made the situation crystal clear for Peter: Your fear is being used by Satan right now.
So what's the lesson? Be aware that Satan can use your fear to push others away from God. Satan can use your spiritual immaturity to encourage others to not trust God in the face of suffering, hardship, and trials. If you haven't experienced joyfully trusting and loving God, even in suffering, hardship, and trials, then don't offer counsel to others when they are in difficult circumstances. You may end up using your voice to deliver the counsel of the devil like Peter did.
2.) The genuineness of our faith is always tested in suffering, hardship, and trials. It's easy to follow Jesus when he's calming storms, casting out demons, healing the sick, and multiplying food for the hungry. What about when he suffers? Will we follow him then? When suffering finds its way into your life, will you still walk with Jesus in trust and love?
If suffering is always an occasion for you to question and doubt God and never an occasion for you to trust and love him, then your faith is not genuine. There's a place for questions and doubt in our lives. But there should be a much bigger place for trust in God and love for God.
So what's the lesson? Be sober-minded about the quality of your faith. Are you a "hindrance" like Peter was to Jesus? Does the quality of your faith strengthen others to face suffering and hardship with trust in God, or does it cause others to question and doubt Him?
3.) Jesus told Peter that he was a hindrance because he was setting his mind on the things of man instead of the things of God. This is another way of saying that Peter was steeped in worldly wisdom, but blind to godly wisdom. In Peter's mind, suffering had no place in the life of Jesus. In Peter's mind, suffering should always be avoided and never embraced.
The problem was not Peter's lack of care for Jesus. Clearly, Peter cared for Jesus. He didn't want Jesus to suffer! The problem was that Peter was too worldly. He was blind to a godly understanding of what it looked like to follow God in a broken world. Peter sincerely thought he was being helpful. But he was in error because he was tuned into the wisdom of the world and deaf to the wisdom of God.
So what's the lesson? Be wise about where you're getting your wisdom. No matter how sincere you are, if you are more tuned into worldly ways of thinking rather than godly ways of thinking, then you will be a "hindrance" to the faith of others when they face suffering and hardship. Your counsel may be sincere, but it will also be sincerely in error. Set your mind on the things of God and make sure you're not tuned into worldly wisdom when you offer counsel.
Finally, remember the grace of God in the Gospel of Jesus Christ. We've all given bad counsel before. We have stood in Peter's shoes. Our fear and spiritual immaturity has been a hindrance to the faith of others. God forgive us. God offers forgiveness in Christ for all our sin and failures. We are invited to rest in his grace, and we should. But – we're also commanded to grow.
Let's commit ourselves to ignore worldly wisdom when it collides with the ways of God. And by God's grace, may we not be a hindrance to others because of fear and spiritual immaturity.