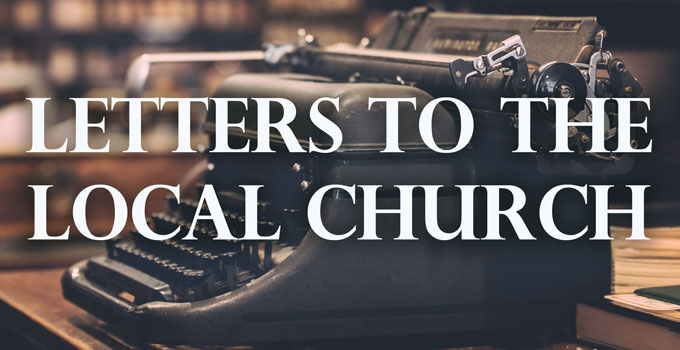 Scriptures referenced: Galatians 1:1-24
1. The Galatians were persuaded by some false teachers that the gospel of Christ alone wasn't sufficient for their salvation, but that they also needed to follow the Jewish rite of circumcision. They began following these errant teachers, afraid to disappoint them. They slowly became more concerned about man's approval, rather than God's. Sometimes this happens to us too. We start to make our decisions to impress certain people, rather than to obey God. How have you fallen into the trap of people pleasing? Are there certain decisions you make more from a place of fearing man than obeying God? How so?
2. Read Galatians 1:3-4. What do you think Paul meant by "…to deliver us from the present evil age?" Are you 
3. Romans 6:17-18 says "But thanks be to God, that you who were once slaves of sin have become obedient from the heart to the teaching which you received, and having been set free from sin, have become slaves of righteousness." Man can know no greater joy than living in obedience to the gospel. Are you living in freedom?
---
Reflections on the Church Year (We are in Epiphany season, or the season of manifestation. As we follow the Gospels, this season slowly unveils to us the enormity of Christ's identity, and how He is for us).
There are 3 major events we hone in on during this season, the first of which is the arrival of the Magi. They were pagans from the East who came to worship Christ. They bowed before Him in reverence and offered Him precious treasures and costly gifts. They disobeyed King Herod out of obedience to the angels in order to protect Christ from Herod's insatiable thirst for power. This account in Matthew 2 shows us that Christ came as the Savior for all people: every tongue, tribe and nation.
King Herod & the Magi are diametrically opposed in their loves. Herod's love for his kingdom in this world leads him to kill a generation of children to protect his reign. But the Magi's love for Christ leads them to leave their homes at great cost to their personal kingdoms. And because of it they are forever honored. People like Herod, who love the kingdom of this world simply can't see people as God sees them, and inevitably they use and abuse people for personal gain. But the Magi are an example of what it looks like to worship God at great personal cost, to love God's Kingdom more than this world. And living in God's Kingdom leads us to honor all people, and to become a servant of all, just like Christ, who is the Savior of the whole world. Are you more in love with God's Kingdom or your own? How does this affect the way you treat others?