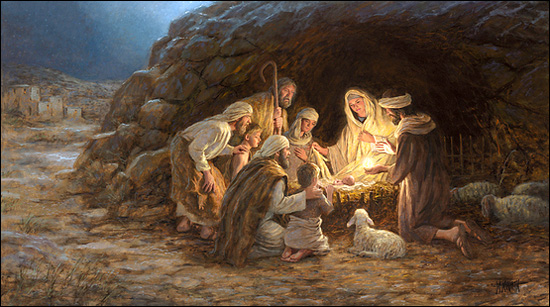 I want to share some very simple ways to observe the 12 days of Christmas, which lead up to Epiphany, which is January 6 (more on that later). The season of Christmas, though often celebrated in America as only 1 day, has been celebrated in the church for 12 days. These 12 days help us celebrate the wild reality that God has come to us, to be with us, to save us.
The Epiphany is perhaps my favorite liturgical holy day, as it observes the arrival of the Magi to Christ. It's meaning is that Christ has come for – and belongs to – the whole world. Not only to the Jews, but to those from the far east (the Magi) and the far west…us! Surprisingly, the gospel of Matthew highlights this event more than any other, and his gospel has more of a Jewish audience and emphasis than any of the others! I look forward to experiencing that with you, but before we get there, we have 12 days of Christmas to savor.
A simple recommendation:
1) Take 12 minutes everyday to pray specifically for those you spend most of your time with. In the same way that Christ came to live among us in the most ordinary way, let us be mindful of how much of an impact we make on one another, especially through the consistent, weekly, sometimes hum-drum kind of way. Don't miss out on the little opportunities, they are where our biggest impact is made.
2) Additionally, send one message per day (12 total) to a person to encourage them. Take a moment, ask the Holy Spirit to open your heart to someone who needs your words, your love, your attention. Then send them a message in the spirit of Christmas, which is the spirit of accompaniment, of mirth, of brotherhood, fellowship and sincere care.
A very merry Christmas season to you all!