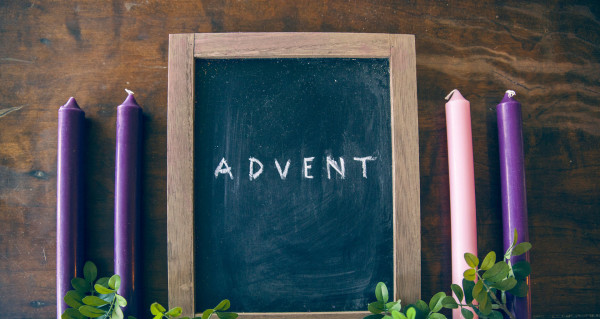 Scriptures referenced: Luke 1:5-2:20
1. Of all the people God could have invited to the nativity of Christ, He chose shepherds. To them He chose to open the heavens to see thousands upon thousands of angels praising God for His mysterious plan of salvation. Why do you think God chose the shepherds? What does that say about Him?
2. After the shepherds witnessed the Christ child, they went back to their inglorious work: shepherding unintelligent sheep under the open sky. How ordinary! Are you content knowing that the greatest treasures of God are meant to preserve us amidst the ordinary rather than helping us escape a patient, perseverant daily life? How has God met you lately in the ordinary?
3. Read Luke 1:79. This is Zechariah's prophecy, a description of what the essence of the gospel is. Where in your life do you need peace? Does your life have darkness? How so? Where do you need light to shine to guide your path?
---
Reflections on the Church Year (We are in the first of four weeks of Advent. This week we focus on the hope of Christ's return).
Read Isaiah 25:6-9. What imagery most excites you about Christ's future return? Let your imagination run wild, like that of a child!