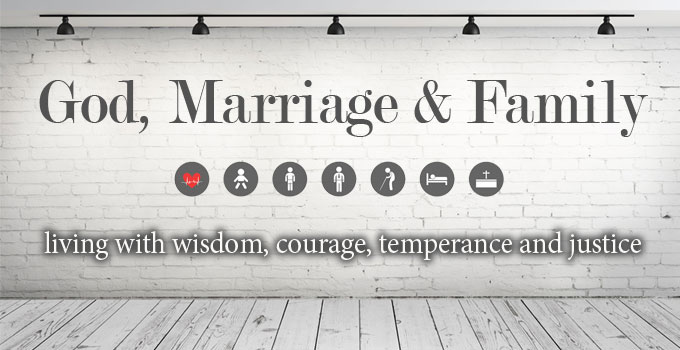 Scriptures referenced: Ephesians 6:10-18; Galatians 5:16-26; Ephesians 4:26-27; Matthew 5:23-24; Ephesians 6:10.
1. In the gospels and the book of Acts, the word patience is used 5 times. But in the Epistles (the rest of the New Testament), we are instructed to be patient in suffering and hardships 50 times! When is it most difficult for you to embody patience? What does this say about you?
2. In the book of Ephesians, after Paul addresses many different types of relationships, he concludes with writing on spiritual warfare. He knew the most sinister enemy of all is not one another, but our accuser the devil and his angels. When you're struggling through difficulties in relationship, how often do you pray to combat spiritual darkness? 
3. Let's go deeper on sexual or carnal temptation. On Sunday morning, Ryan preached: When we reduce people to bodies, to mannequins marketing fashion, to dress size, to bicep size, to bench press strength, we are functioning as pawns on the devil's chessboard. If your waist size or your wardrobe matter more to you than your intimacy with Christ, you have reduced yourself to a profane image, and as a result, you'll reduce others and discard them if they don't fit your agenda. Describe a friend who has not reduced you to something less than you are, but who has dignified you with their time, attention and care even when it was inconvenient for them.
4. Read Galatians 5:16-26. What aspect of this Scripture do you particularly need to hear in this season of life?
5. On Sunday morning, we learned that anger is a good emotion, but it can also be sinister. It can help us desire justice when injustice prevails, but left unchecked, it will eviscerate our emotional response to others and will make us cosmically narcissistic and then reduce others to mere obstacles or nuisances. Let's keep our anger in check. How have you been righteously angry? How have you been unrighteously angry? Why?
6. Read Ephesians 6:10. If you see yourself as an independent, self-sufficient person who can handle your own life, you're already sunk, you're walking in the footsteps of Adam & Eve. How dependent are you on the church?
7. When you're in a conflict with another person, do you always assume you're the moral exemplar, or do you ever humbly ask yourself, 'What if the problem is me?' When was the last time you humbled yourself in this way?