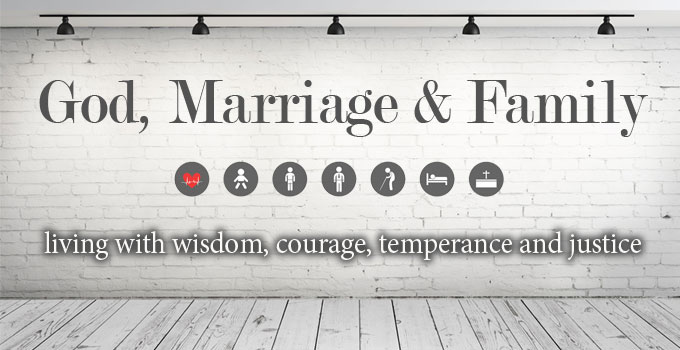 Scriptures referenced: Deuteronomy 6:1-9; Judges 2:6-10.
1. In Deuteronomy 6:1-9, God is not elusive. He makes quite clear for us that the wisdom He gives will guide to health, wholeness and oneness with Him and neighbor. What encouragement from Deuteronomy 6:1-9 speaks to your heart? Why?
2. Dave mentioned the most loving action we can do for our children, and for those under our charge, is to fear the Lord, to obey Him at all costs. What is the next step of obedience God is calling you to?
3. There are only two paths: we either choose our steps under the guidance of God's Word, or we make our choices simply based upon what seems right in our own eyes. Which path are you walking?
4. The lamentation of Judges is that an entire generation completely failed to pass on the faith. In short, each person went to his own home, disregarded God's Word and people, and thus they drifted away. This catastrophic failure led to the atrocities laid out in Judges. How was the faith passed on to you, and how are you passing the faith on to others?
5. Sometimes we fail to let the Word speak in and through us not because we're careless and lazy, but because we care too much about things that don't matter. This is called sloth. Would you be willing to share in what ways you are or have been slothful?
6. Dave reminded us that the purpose of a heavy word from the Lord is not to feel dismal and forlorn, but to confess, to repent, and to reorient our lives to the Kingdom of God. Be of good cheer, God is working on your behalf. Trust Him, courageously commit your way to Him, and watch Him act. (Exodus 14:14, Psalm 37:5).