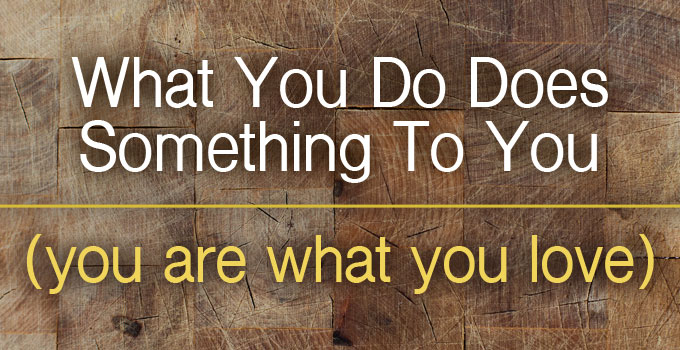 Scriptures referenced: Ephesians 3:14-21
1. You are what you love; you might not love what you think you love. Sometimes the things we say we love aren't readily identified by the way we consistently live our lives. Additionally, perhaps there are some things which dominate our thought lives and imaginations, but which we'd be ashamed to admit we love. In order to know what you really love, look no further than what you consistently imagine, look no further than the things you consistently do. What has captured your imagination?
2. Ephesians 3:14-21 contains a mysterious and powerful thought: Paul prays for the church, that she would "grasp how wide and long and high and deep is the love of Christ, and to know this love that surpasses knowledge – that you may be filled to the measure of all the fullness of God." What exactly is this Scripture speaking to us?
3. An exercise Ryan gave us Sunday morning was to sit in silence and identify what your vision of "the good life" is. What desires are you captivated by? What lights up your imagination? What do you dream about. Answer this: I would be fulfilled if only…